My career Who am I?
My 10 years of experience and professional activity allowed me to manage and work on different projects such as: the creation of a French studio of visual and audiovisual creations in Esport, business and technical development of the first job search platform in Esport in France , the development of a platform for selling and trading fashion clothes and accessories, the creation of a "casuals" video game portal on Facebook, support Esport structures, websites development, setting up marketing campaigns on the web and social networks, or even creating 2D / 3D animation and video editing.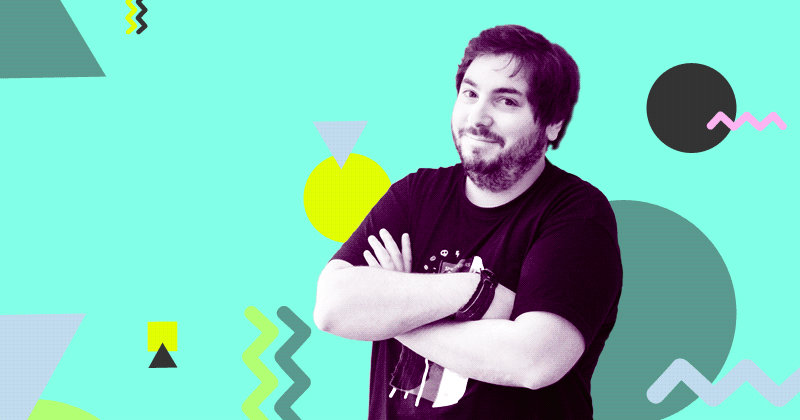 My approach What is my vision?
Through analysis, audit and advice, I seek to create the foundations for and important effective communication in your message. I study the constraints and the feasibilities to answer your questions and help you positioning yourself in your market by recommending the developments and a strategy to adopt. I support you in the drafting of a brief and / or the definition of specifications, which allows to define the real needs and to put in place the necessary devices for support tailored.
My methodology How do I work?
It's important to understand a project in order to plan its stages. The organization and the good follow-up of a project passes by the installation of methodologies and adapted tools. My goal is to help you to conceptualize your identity, your graphic charter and find an impacting name for your brand, create a logo, a graphic identity and achieve to give the right message. Then you need to set up impactful campaigns that will allow to deploy and disseminate your image and engage your community / target.
---
Curriculum vitae Where and who I worked for?
Founder / Project manager
Esportizer - october 2020
Project manager
Breizhtorm - march 2018 / august 2020
Web developer
Ceasy - march 2017 / march 2018
Co-Founder / Project manager
La Boîte à Textes - august 2016 / march 2017
Co-Founder / Project manager
Esport-Staff - february 2015 / august 2015
Web developer
Excambia (Pretachanger.fr) - august 2014 / july 2015
Web project manager
Merchanfeeling - july 2013 / july 2014
Graphic designer / Project manager
Gamersuniform - october 2011 / march 2014
Graphic designer / Video editor
AuroraStudios - october 2009 / march 2014
Web developer
Mediastay - 2013
Web developer
Graphik Channel - 2012
Webdesigner / Web developer
16 Fidelis - 2011
Studies & Diplomas Everything that I learned
Fundamentals of Digital Marketing certification
Google digital garage - 2020
Digital Marketing certification (CPD)
Shaw Academy - 2017
IT Manager - BAC +5
IP Formation, Paris - 2016
PHP Developer - BAC +3
IP Formation, Paris - 2014
Web developer - BAC +3
UPEC INFA, Nogent-sur-Marne - 2012
Webdesigner - BAC +2
UPEC INFA, Nogent-sur-Marne - 2011
Social and Economy diploma (BAC)
Lycée E. Branly, Nogent-sur-Marne - 2010
Skills Workflow & Languages
Project management
ASD Scrum
Business English speaking / writing
Digital Marketing
Social advertising
Search Engine Optimization (SEO)
Object programming
Automated task runner
PHP
MySQL
Javascript / jQuery
HTML
CSS
Photoshop
Illustrator
InDesign
Vegas Pro
Hobbies What I love outside of work
🕹️ Esport and video game culture
💰 Numismatist Amateur
👾 Chiptune & VGM Orchestra
🍣 Japanese culture and food
Personnal achievements My « In Real Life » success
👦👧 I am a beloved father of a little girl since 1625 days
and a little boy since 755 days
📺 I went on TV (at 1:30)
👀 I can squint with one eye
🖖 I can do the Vulcan salute