---
Esport-Staff is the first job offers platform in Esport created in France. I worked on the identity and developed the website, my objectives were to think about an effective strategy and a solid and sustainable business model to guarantee a constant and exponential growth. Like any start-up, our first wish was to carry out a concrete market study in order to get the viability and maturity of our project. We decided to carry out a pre-registration phase as well as a crowdfunding which turned out to be more than positive because we have exceeded 1500 pre-registered and funded the whole of our program.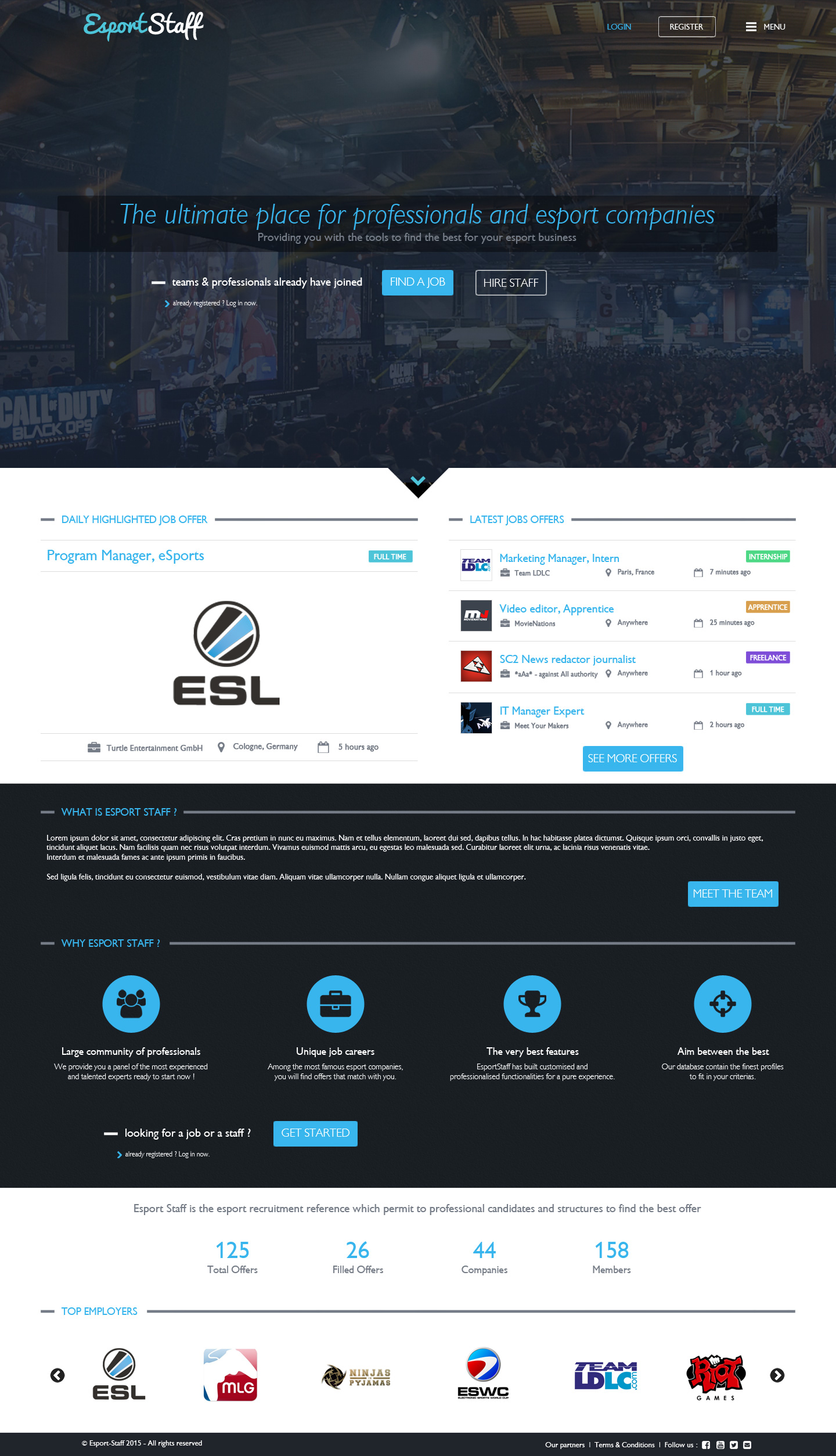 Source : https://fr.ulule.com/esport-staff/
Project launching and deployment
The website was developed and improved over time by offering many features (job and candidate search, boosted ads, gamification, successes and badges, online payment system via the Paypal API, follow-up and recommendation system, daily draw for a job offer, private online messaging, etc.).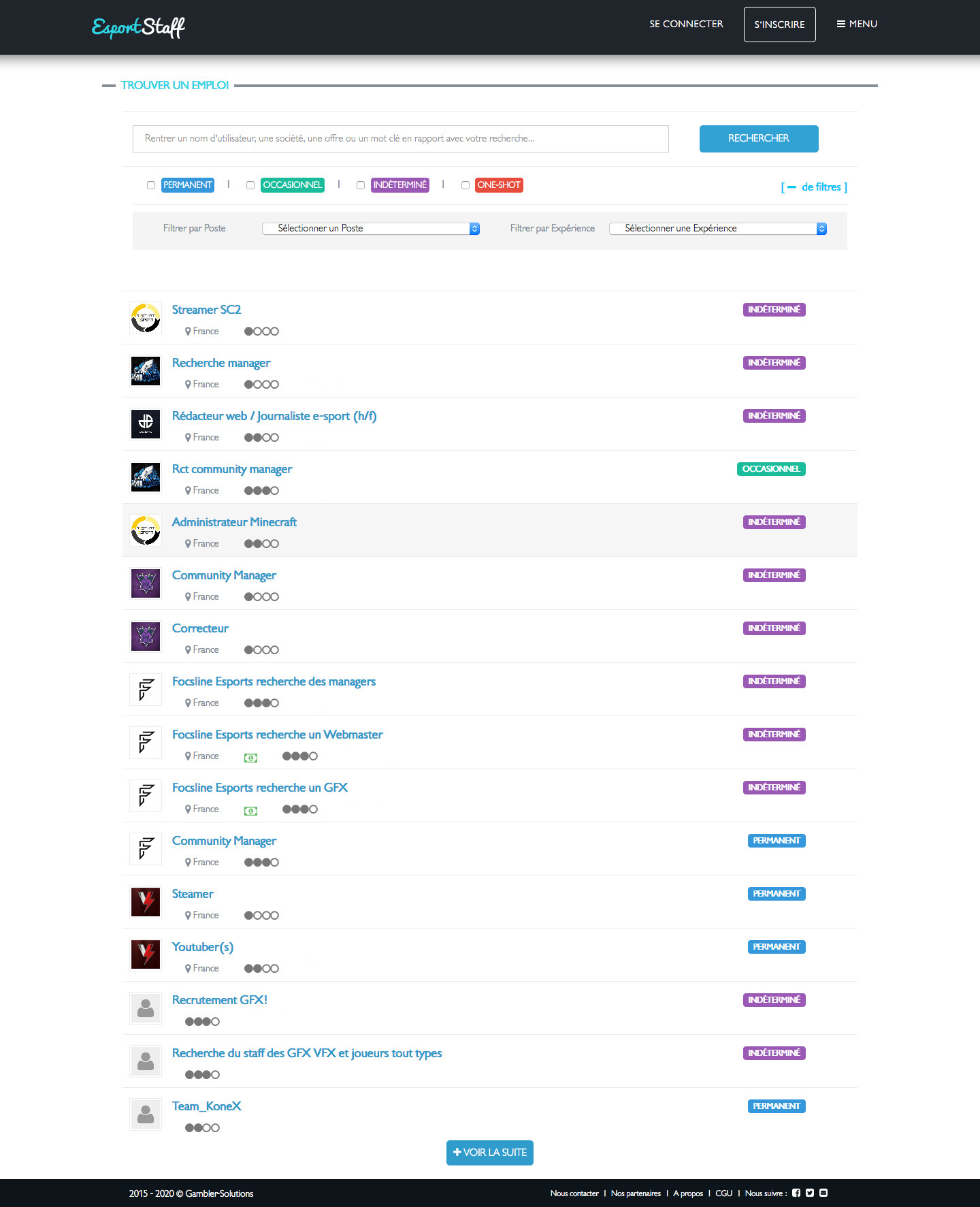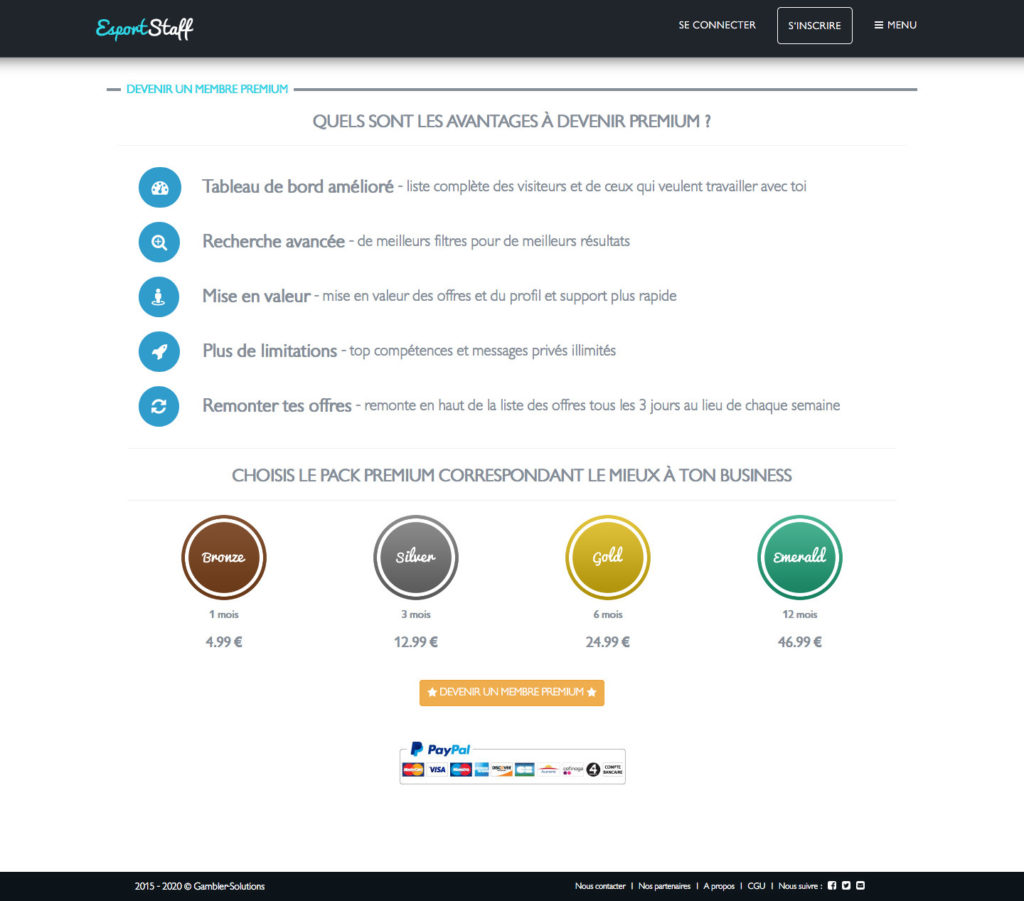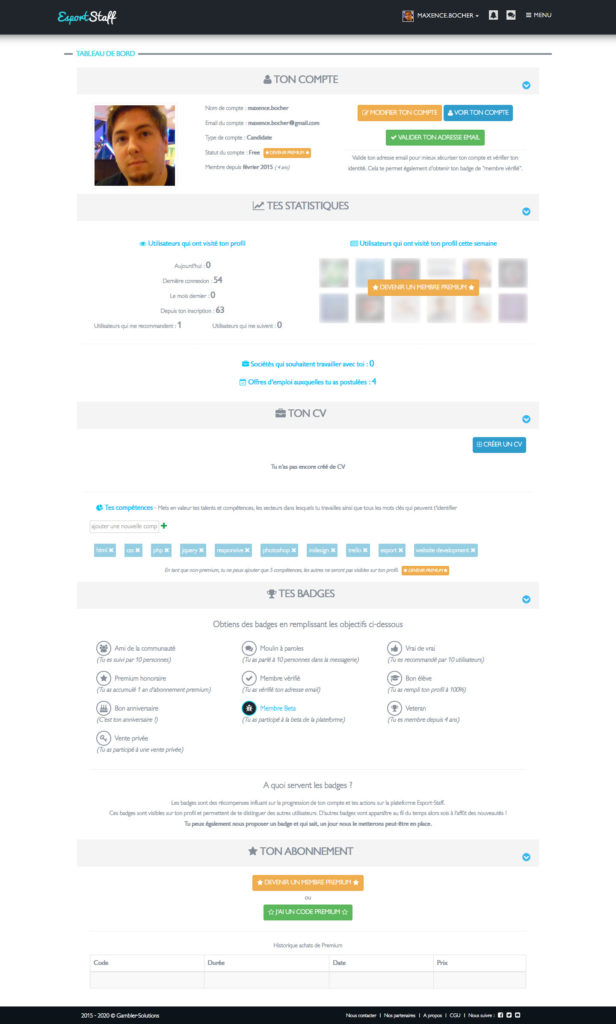 Communication campaigns & social networks animation
To grow our community and engage even more users to use our tools and solutions, we turned to impactful campaigns on social networks (highlighting of ads, private sales, etc.). Our various actions, interventions and meetings with prospects / customers / partners, guided me on the realization of different communication supports : t-shirts, social media banners, business cards, roll-up.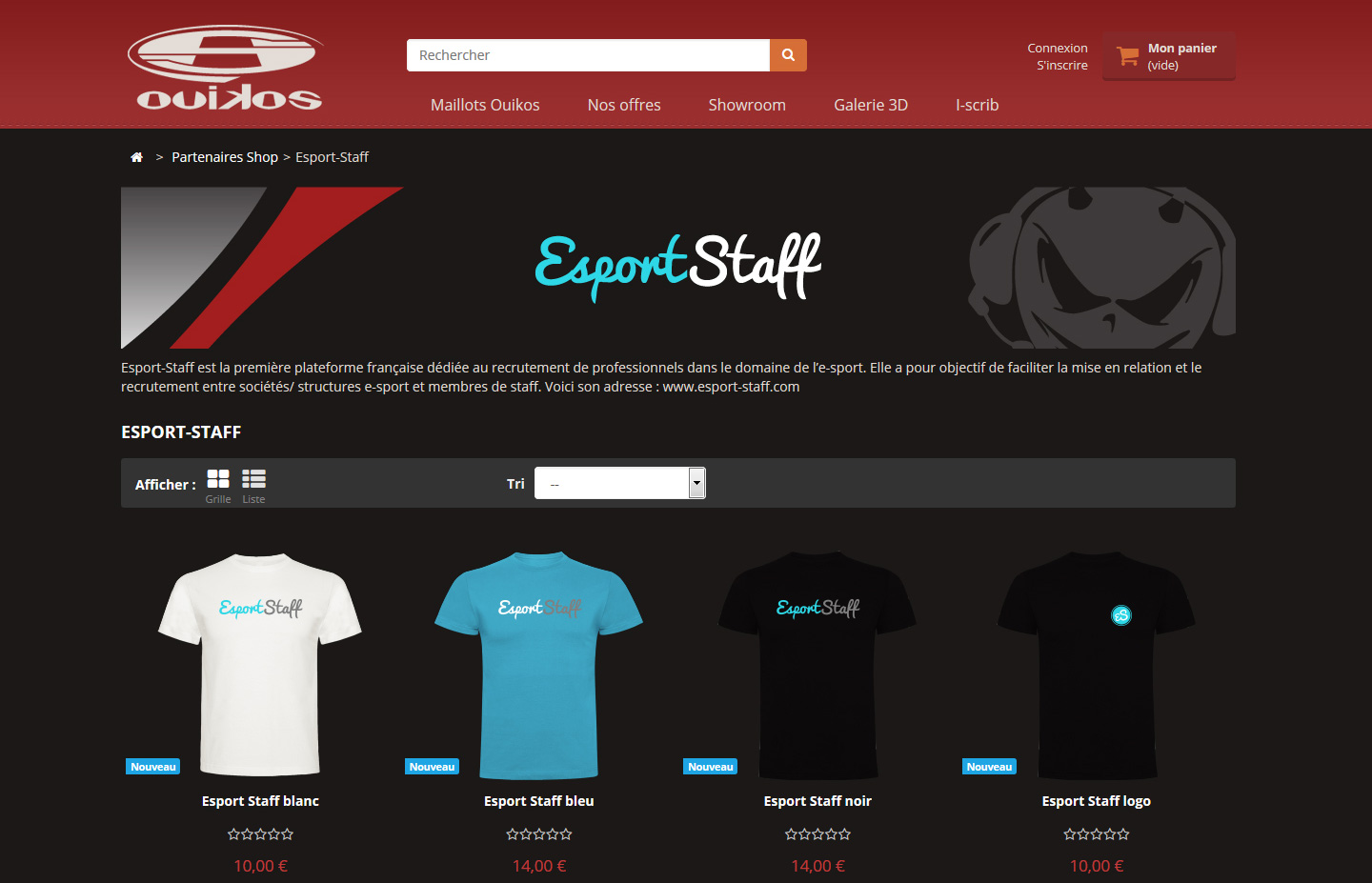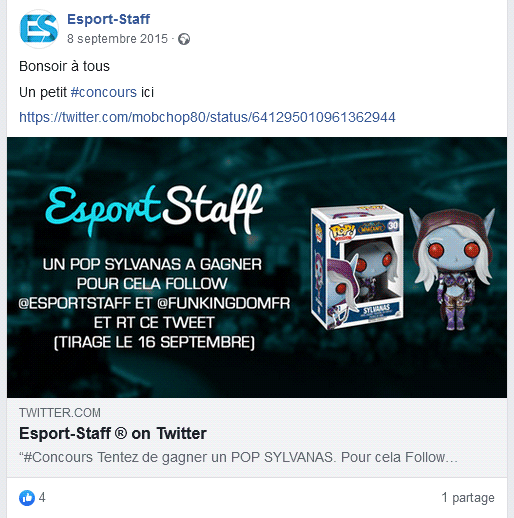 Source : http://www.ouikos.com/en/esport-staff/320-esport-staff.html
Source : http://www.ouikos.com/fr/esport-staff/316-esport-staff.html
Becoming a specialized agency in recruitment
By the recruitment of a headhunter to find the profiles and structures corresponding to the business needs of our customers, we were able to work with several structures such as GamersOrigin, Glory4Gamers, Event2Give, E-corp gaming, Esport Actu or Gamers Can Leave.
By our growing popularity, the platform quickly became the reference for Esport job offers in France. Our ability to innovate and always challenge ourselves has allowed us to improve our tools and services. We found ourselves in the spotlight through interviews and other press articles (20 minutes, team * aAa *, glory4gamers,…).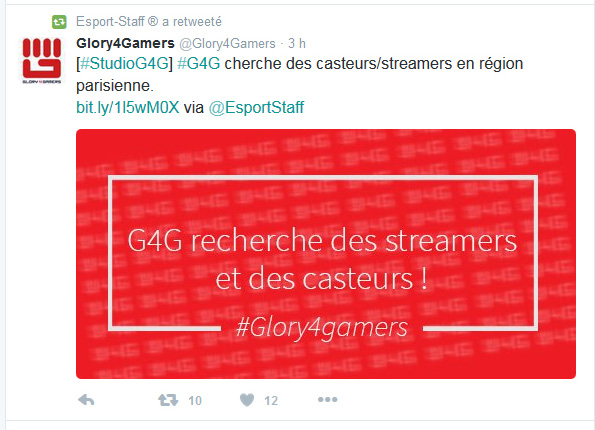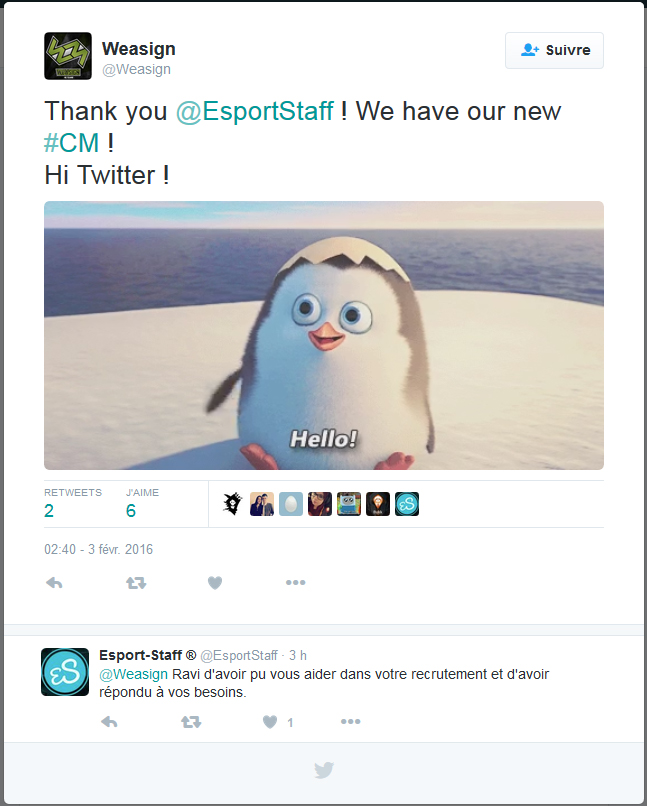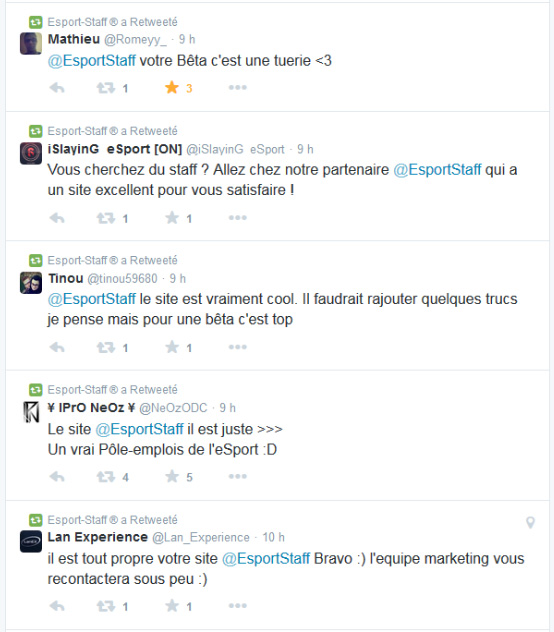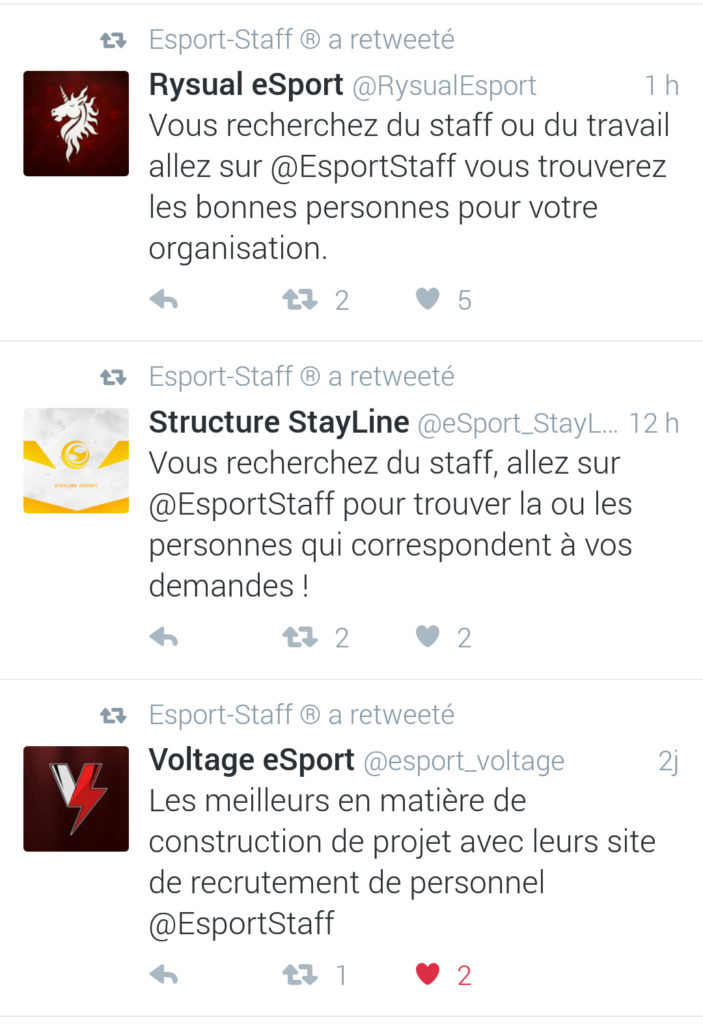 Source : https://www.20minutes.fr/nantes/1788235-20160217-esport-ecole-dediee-sport-electronique-ouvert-pres-nantes-premiere-france
Source : https://eu.glory4gamers.com/fr/actualites/l-equipe-redactionnelle-glory4gamers
---