Implementing strategy and creation of the identity of an online gaming tournament platform
---
Tournament Fighters is an online tournament website on various console and PC video games with the aim of becoming the tournament platform reference. My objectives were to think and to offer unique and innovative functionalities (automated matchmaking, leveling, friend list system, team creation, gamification, badges, sponsorship, offline and online events,… ) by carrying out a market study and analysis of the existing business. To know the viability of the project and orient the strategy in the best possible angle, I recommended the implementation of a pre-registration and crowdfunding campaign presenting the main characteristics of the website.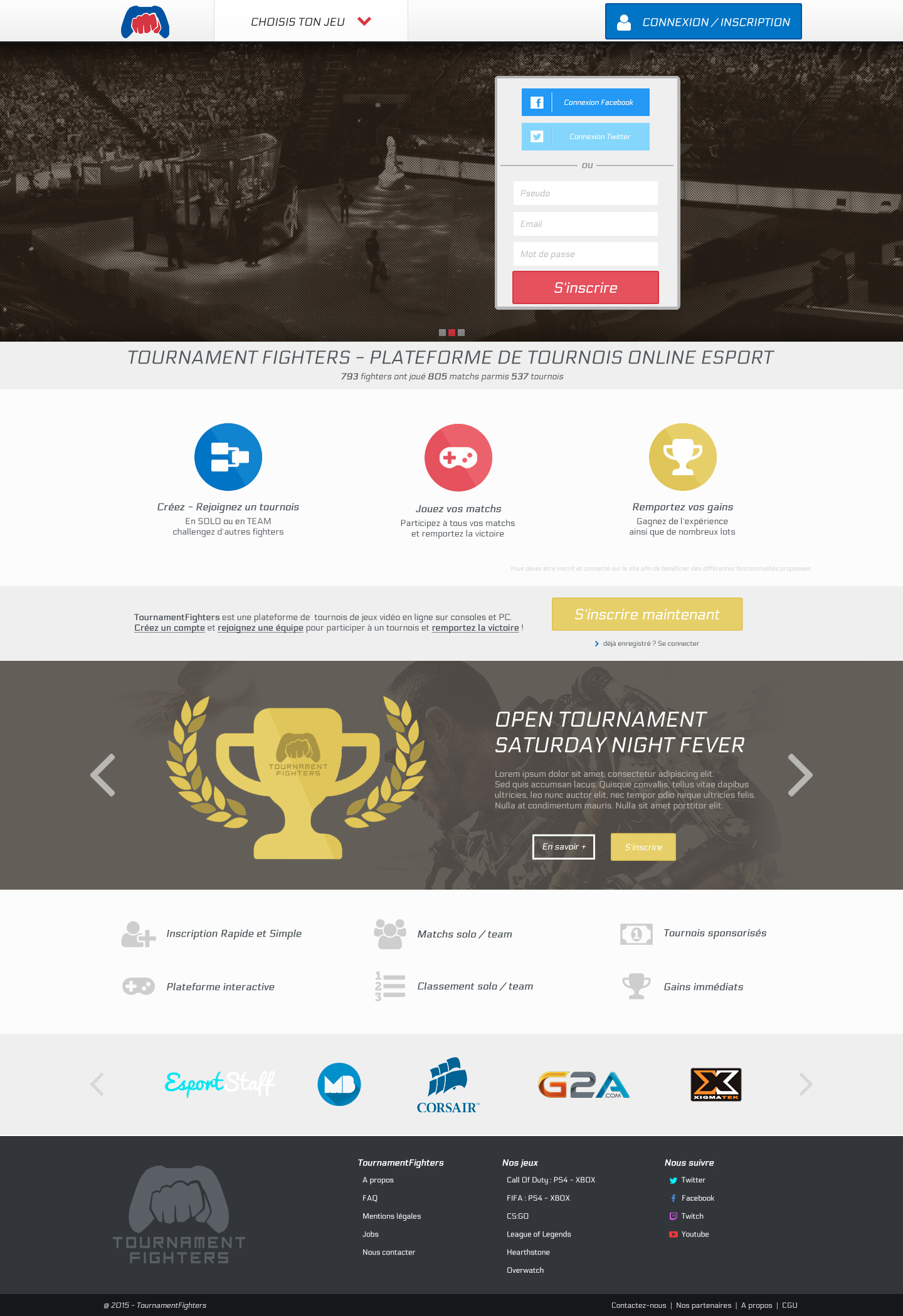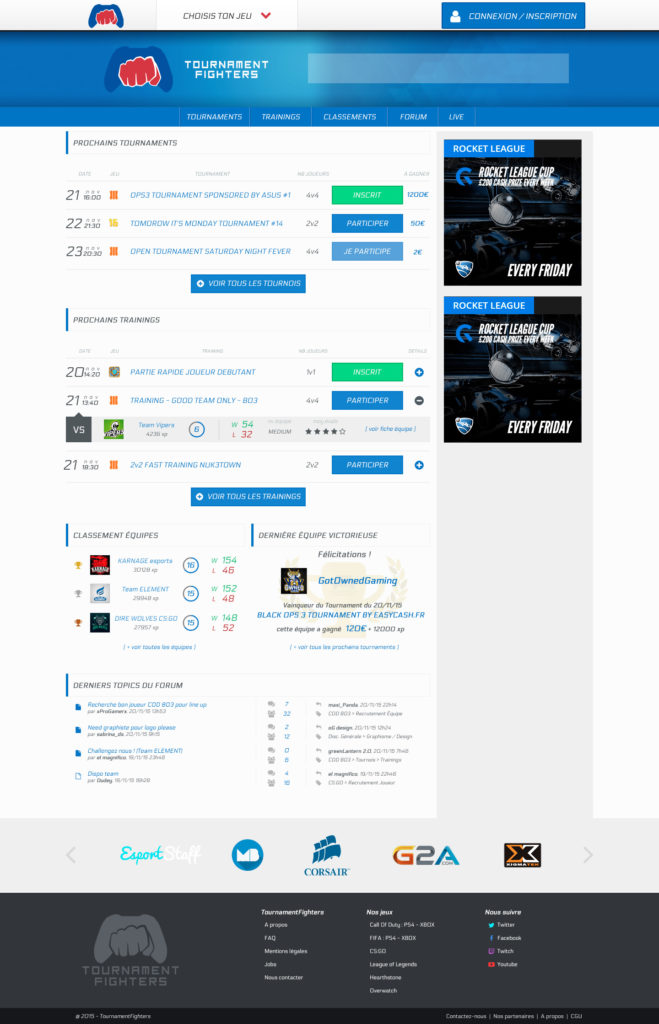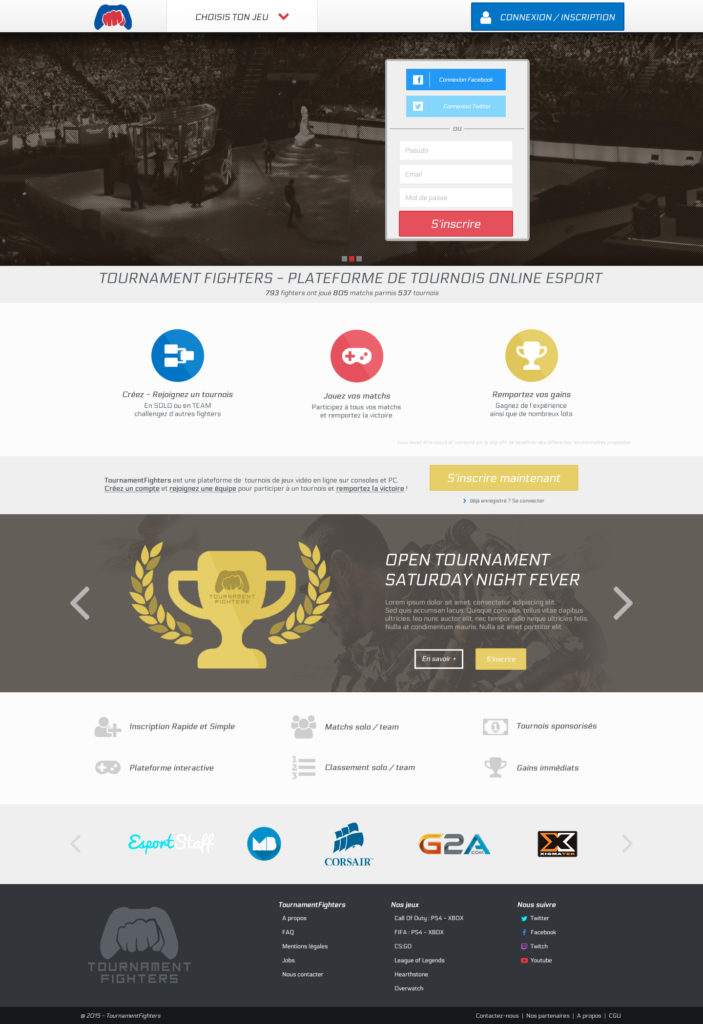 Source : https://fr.ulule.com/tournament-fighters/
Identity and project launchment
To provide an entire service during the lead generation phase and be able to finance the final project, I was responsible to build their graphic charter as the creation of communication media (social media banners, roll-ups, cards , t-shirts, etc.). The growing popularity of the platform has made it possible to build a solid base of players to facilitate the "snowball" effect on notoriety and visits of the platform.
---